Dear Esther Murugi,
Now that it's evident Uhuru Kenyatta will be going to the Hague, I guess you're about to make true your threat to strip. Not only will you be doing that, but you'll want a whole lot of us Kenyan women to strip with you. I'm not quite sure whether your appeal is justified. I don't see your cause fulfilling any national agenda. My personal political opinion is that your boy Uhuru is very strategic to your political future and you'd like to be in his good books once Kibaki's book is trashed come 2012. But, I am no political writer so I won't bother to decipher your absurd political strategies. I will however attempt to have some girl talk here and tell you why I'd rather keep my clothes on.
We'll Frighten People
Here's the thing, at a good size 14 going on 16, I doubt I want to go around flashing my essentials and excesses. I don't know about you, but I have this beer belly thingy and a tyre or two trying to form a third. Then there's that thing that takes 4million gallons of Bio Oil to get rid off – cellulite. I bet I'm not alone, the women who you're asking to join your strip club are not the supermodel types. Which is part of the reason why Maendeleo Ya Wanawake is demanding an apology from you. I personally don't want to see a guy across the street pointing at me and saying "tarori kimutumia kiu hahahaha!" (look at that big fat woman LOL!).., and you know that's how they talk. We'll be such a sight, children and Size 8 will cry. And of course, the cause will be forgotten so fast, Robert Nagila will have to call his producer to find out what he was meant to be not covering.
Dudes Wouldn't Strip for Us
I'm not sure how effective stripping as a form of mass action is. I know there's a time women stripped for Koigi Wamwere, his mother included. But all I recall is the GSU during Moi's era play Polo around them with rungus and whips. Certainly not kinky. Then there's that time when South African women wore mini-skirts to demonstrate that they can wear anything they so desired after their male counterparts complained their dressing was bordering on the indecent. In the end, the same men stripped to prove that they too can look good in bare minimums. Very bizarre. Only in Africa. However, I've never heard, in the history of this beautiful nation, men stripping in support of their own causes, leave alone a female or national cause.  Can you imagine for a minute, a Kenyan man stripping in public. Or a Minister like say, William Ole Ntimama (parental control feature on this one, rated D for disturbing). I mean, I'm yet to see Okiya Omtatah throw his boxers to the curb then chain his anyang' nyong'os to a CCN barrier and start shouting until the cops come to arrest him. Esther dear, remember we're the women here. We don't have the advantage of  running around shirtless. We'd have to crouch to pee, then wipe not shake. It's all so messy to conceptualize. Sweetheart, your own children wouldn't strip were you the one going to the Hague. And I bet they'd be so devastated to see you naked on TV, if they've never seen you naked at home.
Of Nude Photos and Sex Tapes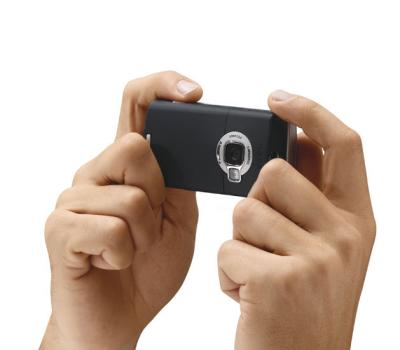 Esther love, I don't know if you keep up with technological advances but nowadays, everyone walks around with a camera disguised as a phone. Yup! Anyyyyyyyone can take pictures now, not just that guy who used to take snaps (haven't used that word in a while) of you at Uhuru Park. The last thing I want to see is my naked ass on Walalahoi. And you know what they say, once it's on the Internet, it will never go away. I know sometimes we do some stupid shit when we're young, and years later we want to forget it ever happened, but the internet will remind us and the rest of the world how dumb we were.
Would Uhuru Be Our Mpango wa Kando?
Esther, I don't know if you thought about the majority of faithful married women in this country who have vowed to remain faithful to their husbands whether or not their husbands are faithful to them. These married women would rather not stand, sit, bendover or lie naked for or in front of any other man, other than the one they're married to. Are you seeing a wife somewhere telling her husband "Baba Junior, kesho naenda kuvulia Uhuru nguo pale town" Kindly tell me how that conversation is going to progress. And even us spinsters may not support you. While we are not committed to anyone, we don't go around indecently flashing people, more so people we don't know. There are too many pervs on the streets as there are in dark corners.
Esther love, we get it. You feel Uhuru to the end, but sometimes you've got to let some things go and let karma do her thing. See if you had come up with this stripping idea to raise funds for Joshua Sang's legal fees, then we'd be talking. We'd be coming down a pole at Liddos, bundles of mulla stashed in our g-strings, KRA would want a cut. All this for shorty to get a lawyer. Thank God someone came to his aid.